Introducing Felix + Fetch Salmon Oil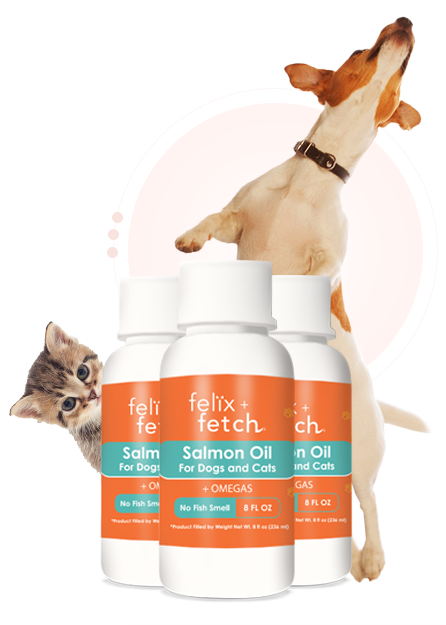 This effective liquid food supplement is packed with Omega-3 fatty acids that are great for your pet's coat, joint function, immune system and heart health to keep dogs and cats in the best shape of their lives!
It's a tasty and effective way to give your pet additional nutrition as part of a complete and balanced diet.

Upgrade to Felix + Fetch Today!
The smarter way to invest in your pet's health

Relieves
Itchy Skin

Maintains
Coat

Supports
Digestion

Fights
Inflammation

All
Natural

No
Fillers

Tasteless
Flavor

Easily
Digestible